Many places in the world tend to just pull you in- one of which is Bali, the most popular destination in Indonesia. Starting off with the locals. Rarely do you pass by someone lacking a huge smile, and you're constantly reminded that kindness and generosity still exists at the forefront in some cultures. In fact, it would be difficult to experience a bad day in Bali with how cheerful everyone is. The countryside is a paradise with luscious green everywhere, beautiful beaches along every edge and tropical forests consuming every turn. You can stick to the southeast corner of the island and experience one-of-a-kind touristy places, or leave Kuta/Ubud and experience a zen-like atmosphere with fewer crowds.
Even though Bali is coined "The Island of the Gods", we kept finding reason to call it The Islands of Waterfalls. Why? Because they're honestly everywhere. I think we managed to visit 5 separate waterfalls in a single day, while enjoying a swim, coconut or full meal at each stop. And you could probably accomplish double that if you were actively pursuing more! One of our favorites was Tibumana (pictured below) although it's hard to compare the beauty and uniqueness of each one. Within 30 minutes from each other, we also recommend Kanto Lampo, Tegenungan, Tukad Cepung, Dusun Kuning, and lastly Tukad Tangkub. And believe it or not, there's always more!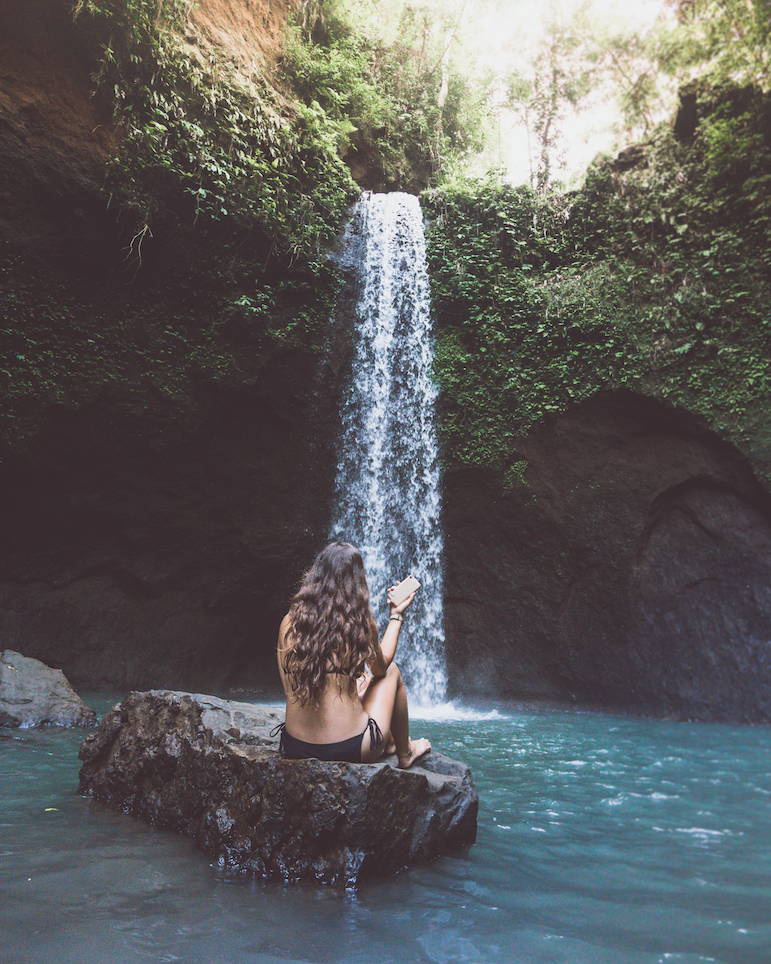 If you're a Balinese couple getting married, you're more than likely to be capturing your love story (engagement photos) at Balangan Beach during sunset. Rightfully so, this long white-sand beach at the base of huge rocky cliffs covered in palm trees is stunning. We'd recommend a visit during the early morning, where it's found rarely empty, and sunrises tend to be extremely colorful. Who knows, you might find yourself surfing one of the world's famous wave breaks. Another fun experience was watching some of the local stray dogs gather down by the water, and play without any human supervision.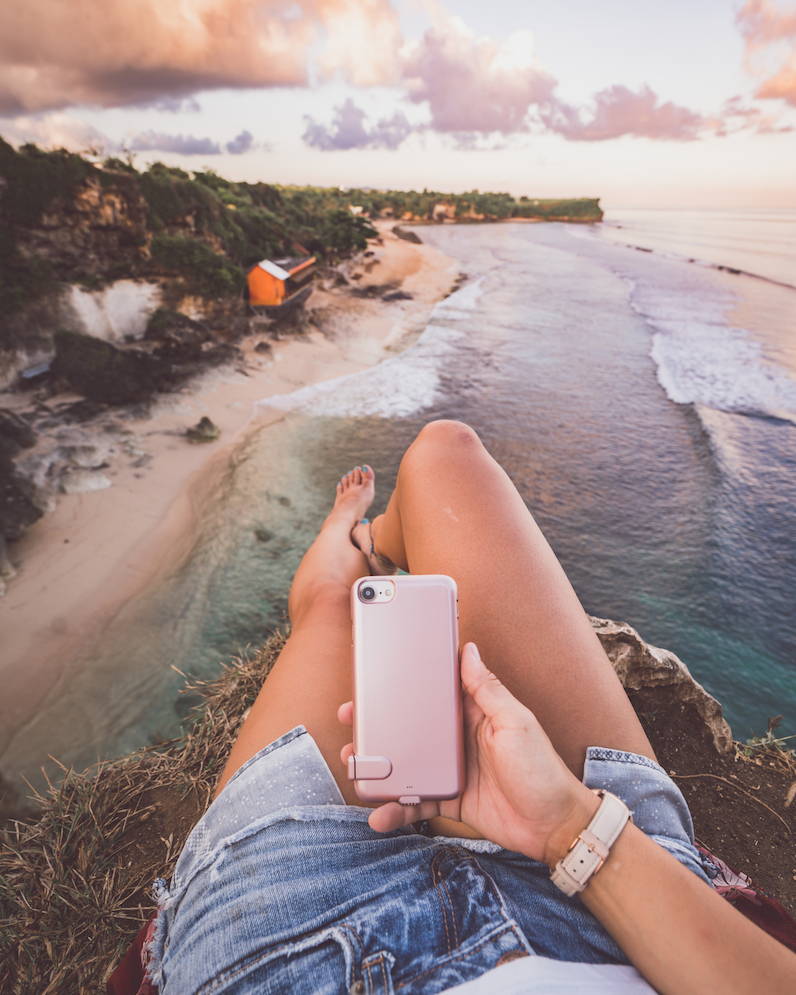 8. Tegalalang Rice Terraces 
An absolute must while visiting Bali is the Tegalalang Rice Terraces. These renowned grassy cliffs of lush, sprawling rice terraces still utilize the traditional Balinese irrigation system, known as subak. It's a famous tourist attraction for its distinct beauty, scenic outlooks and free photo opportunities. Something to consider during your visit, these rice paddies are a staple food source for locals in which they offer free access to with an occasional request for donation (50 cents equivalency). Respect their homeland because they are truly mesmerizing for everyone, and never be afraid to be as kind as they are to visitors. Cash is king in Bali, so always have small bills on-hand for everything!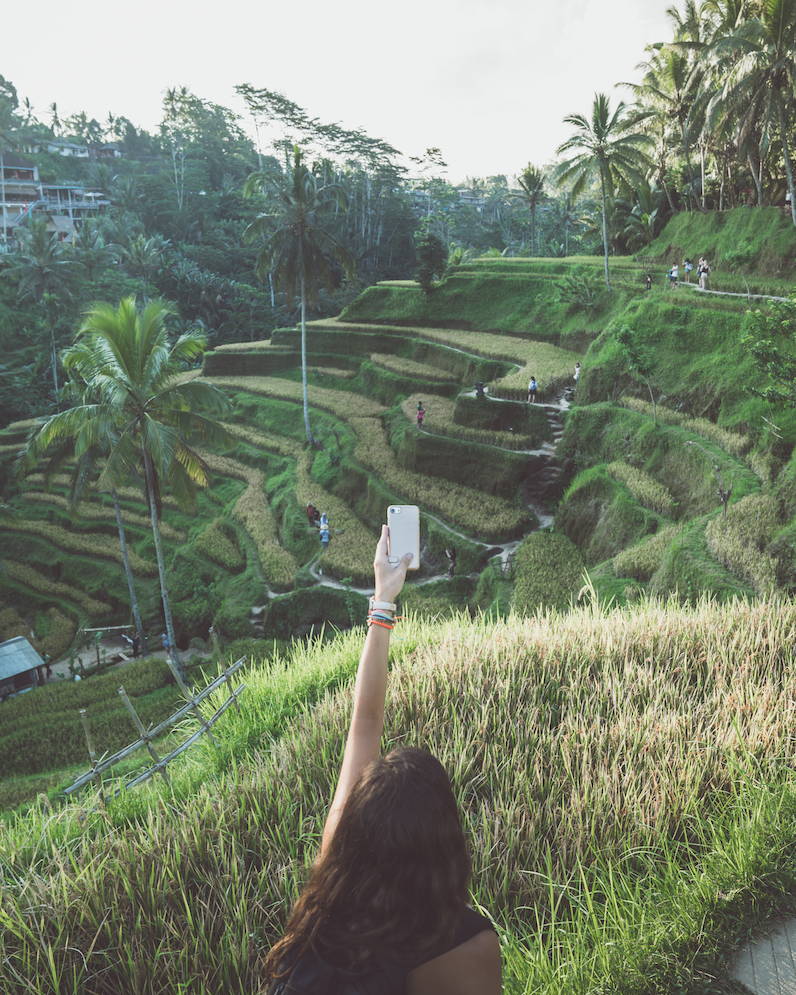 Embedded within the artsy, cute town of Ubud lies one of the coolest attractions of them all, the Sacred Monkey Forest Sanctuary. Hosting as a nature reserve and home to many long-tailed macaques who thrive within the old temples that remain, it's a super fun place to be! You'll stumble on local woman selling handfuls of bananas that monkeys absolutely love to eat. Don't be afraid when they jump on your shoulders to chow down on their snack and oftentimes pose for a picture while your friends laugh in the background. Be warned though, monkeys expect this and will swarm for a taste of whatever you have. Some of the older monkey's even know how to open backpacks, and will take whatever interests them.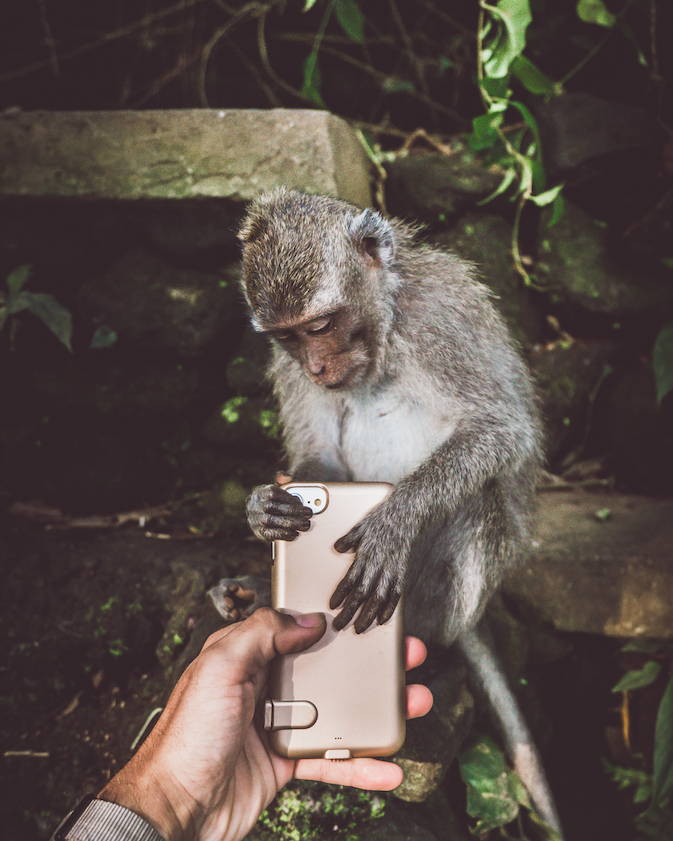 6. Ulun Danu Beratan Temple
If you choose to make the incredible drive up to North Bali, you'll want to make time for a stop at the famous picturesque landmark of the Beratan Temple. Easy to find, and a quick walk from the parking lot- this temple is considered equally iconic compared to the seaside temples of Uluwatu and Tanah Lot. The 'floating' pagodas on the water serve as a dedication to the God's of huge volcanoes, Mount Batur and Mount Agung. The water at the base of the pagodas is oftentimes reflective and smooth, creating the floating effect- complimented by a beautiful backdrop of mountains and overpassing clouds. Not to mention, it's also very peaceful!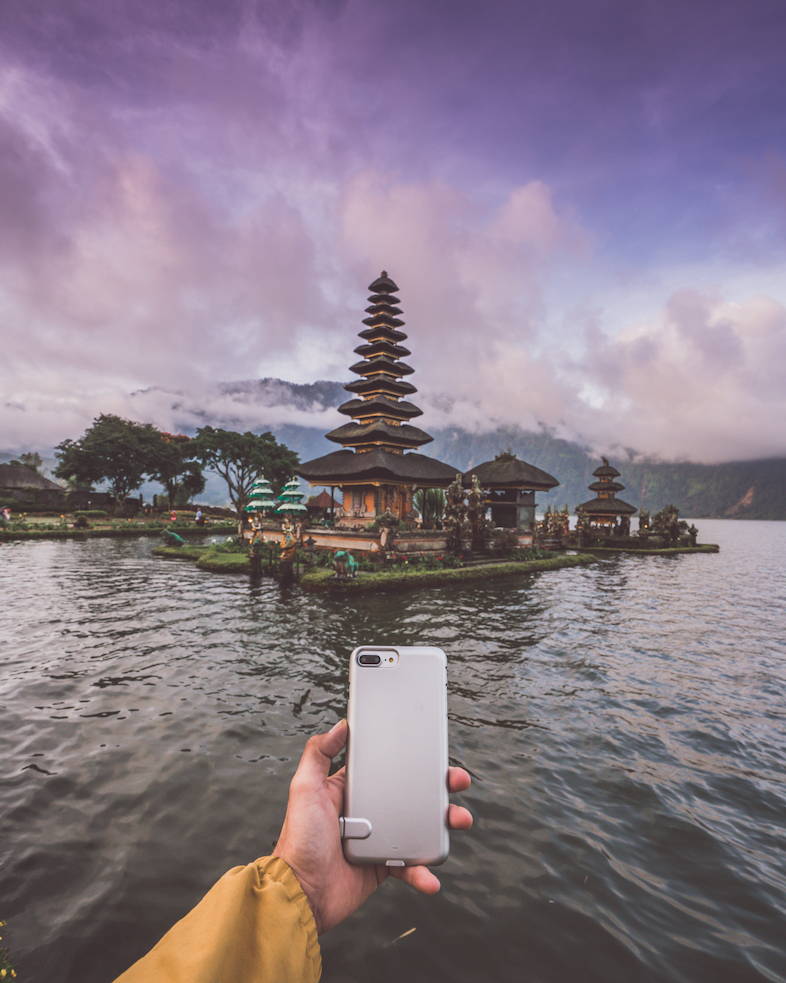 A mere 10 minutes north of Lake Beratan- you'll find a stunning gate entrance to one of the best golf courses in Bali. With it's temple characteristics and visibility from the main road, you could say it has plenty of visitors throughout the day. There's the common beautiful backdrop of mountains and clouds, coupled with perfect grass being that it is a golf resort.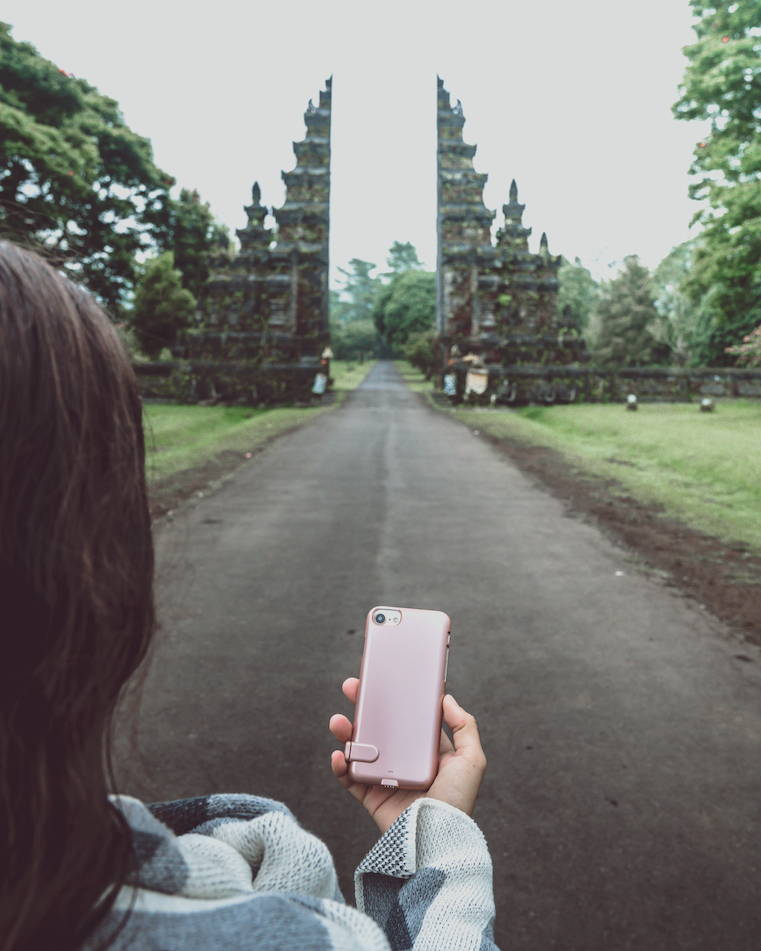 4. Munduk Moding Plantation
A highly regarded and praised stay in North Bali, the Munduk Moding Plantation is arguably one of the nicest/coolest places to stay. Have you heard of the world's rarest Luwak coffee, or maybe you've heard of its nickname "cat poop coffee"? The rarest, also most expensive, coffee in the world is a coffee bean digested by a Luwak weasel, defecated and then processed for consumption. Amongst this wonderful cup of joe, the plantation has everything and more to offer. From an inexpensive and more than appetizing menu of food, to beautiful infinity pools that overlook the jungle, and activities for the entire family- it's worth the rather luxurious night of sleep.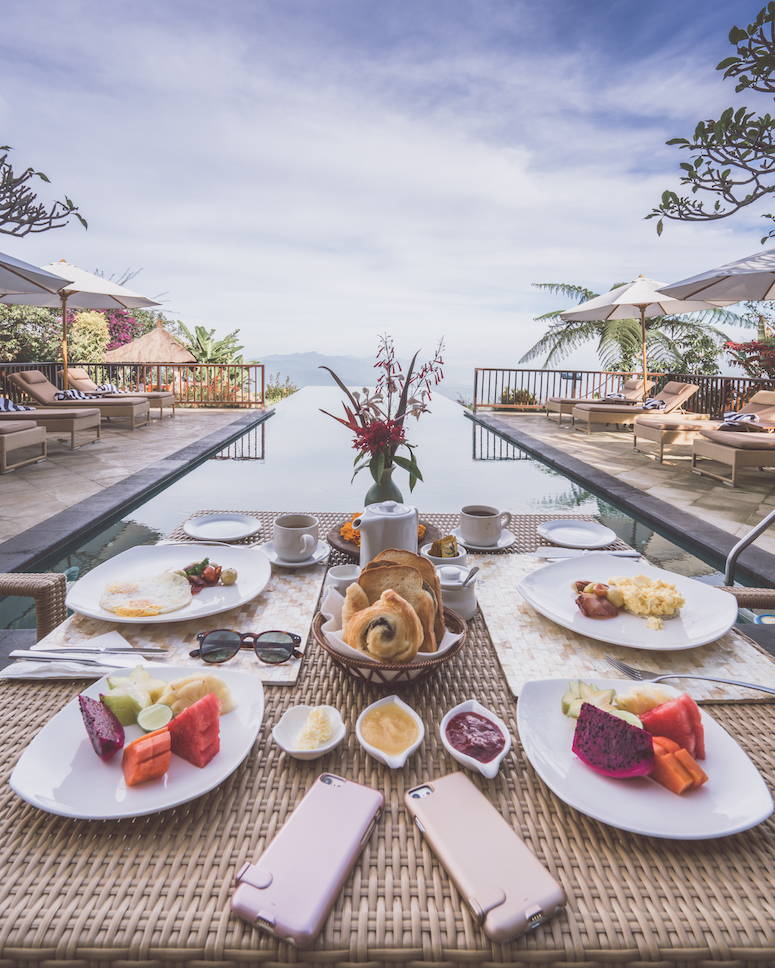 3. Banyumala Twin Waterfalls
Banyumala was the perfect place for a waterproof phone and let us tell you why. We arrived on our motorbikes after 3 kilometers of sketchy unmaintained downhill road in absolute downpour. We even had to purchase ponchos from the small local shop (that luckily carried some), before we continued our wet hike down. After 15 minutes of enduring more heavy rainfall and debating weather this was smart- the sky miraculously opened up and our arrival at the waterfall was greeted with our favorite stop in all of Bali. Water weaves through countless green leaves as it continues a steep fall to the base of blue water. Pull this waterfall right out of a fairytale, it's truly a sight to see and a good one for a swim.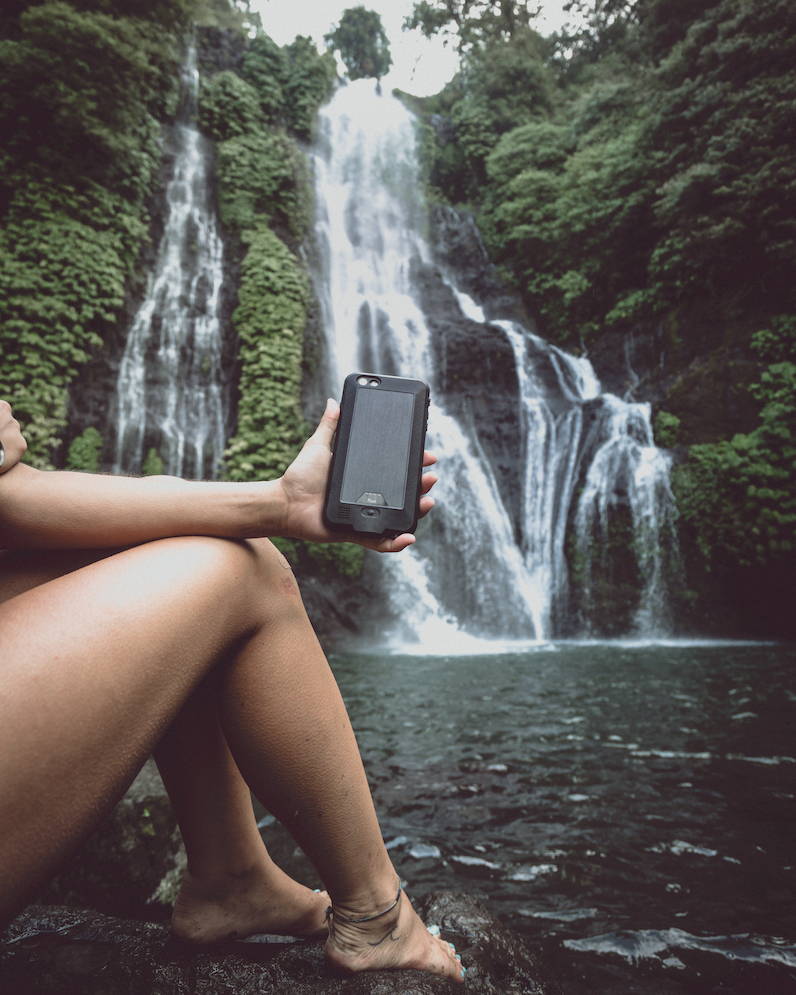 If you're a fan of walking or space to clear your head, the Campuhan Ridge Walk is the place for you. We recommend stepping out of the busier city of Ubud to enjoy a peaceful breath of fresh air during the early morning or late evening. These are the best times to catch Bali's incredible hues and quickly changing clouds. It's 9 kilometers long and surrounded with lush green hillsides and trees as far as the eye can wander. Worth the early wake up call if you ask us!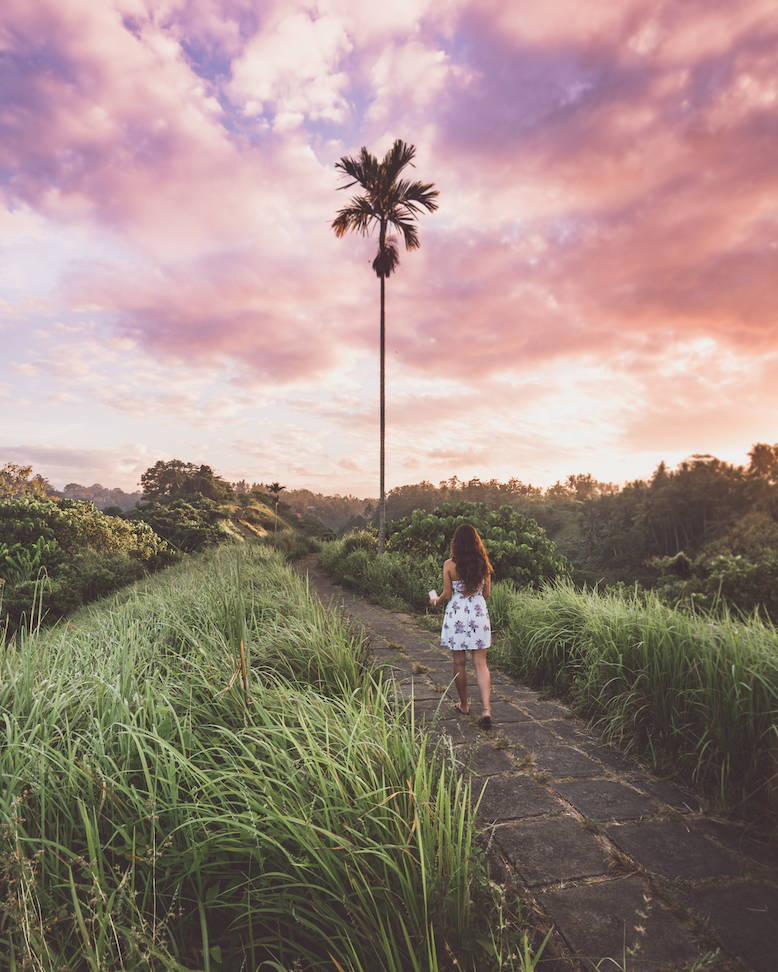 Hints of rich culture can be found everywhere in Bali, most notably the beautifully crafted temples that are on every block of most towns. In fact, walk anywhere in the streets and you won't make it far before noticing flowers on the ground for spirits or incense offerings. The Lempuyang Temple is one of the oldest in the country, can be hiked to in a traditional Balinese sarong to be respectful. From this vantage point, you'll witness clouds quickly rolling over the massive size of Mt. Agung- the largest active volcano in Bali. It's truly a sight to see and the perfect place to end a magical trip in Indonesia's little gem of a country.